Discover Additive Manufacturing in real life and get hands onto equipment and machines. This close contact allows you to learn about AM needs and AM possibilities. We offer AMable Experience Labs at partner sites' so that you can take a deep dive into the fascinating world of Additive Manufacturing. In these sessions, we look at functional parts with any material from plastics across metals to ceramics.
The Entry-Track Experience Labs provide an overview about design principles, value creation and implementation challenges. At some facilities, the groups can even go from design to printing of small parts during the Experience Lab program.
In the Entry-Track Experience Labs, you will learn
which are the main 3d printing technologies
which materials can I use
what do I need to do for a good design
what is the cost of printing
how to get parts printed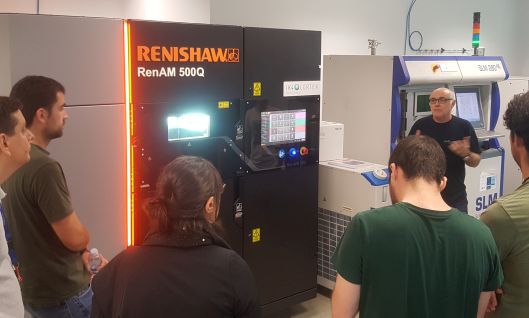 We actually create a new plan for the AMable Experience Labs in 2020. Come back soon or register for the newsletter to keep track of new opportunities.
Get our newsletter right into your mailbox: Registration
Be the first one to know: Follow us on Twitter @amable_eu