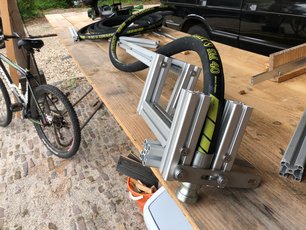 3DHOUSE
Printing of houses from concrete with 12x10x10m in challenging environments
Context:
Affordable housing is a worldwide problem, both in Europe as in less developed countries. With the application of 3D printing as building method, fast and cheap housing can be realised with low carbon footprint. This 3D printer will be initially used for the printing of affordable housing in Ghana, before expanding to other markets as well.
The challenge:
BE Precision wants to develop a 3D printer for concrete that will have a working area of 12*10*10m. Although initial test concrete prints have been made and this development looks promising, further developments have to be done to meet the following objectives:
Minimize the production costs of concrete to less than €300/m3
Reach a precision of 1-4 mm based on a surface of 12X12m and up to an altitude of approx. 10m. The construction itself should be self-supportive in terms of strength.
Obtain a drying period of 5 hours in an outside temperature range of 5-50degrees Celsius, and understand what measures have to be taken to achieve this.
Supplier:
User: