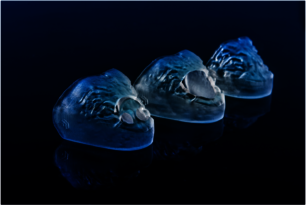 CTE
Creation of medical aids for tongue disorders
Context:
Tong-e® is an existing 3D printed medical device which purpose is to help the patient correct his tongue's position in cases such as atypical swallowing, difficulty chewing, speaking troubles.
The challenge:
Respect to our current product functional capacities (additive manufacturing).
Capable of monitoring of the patient tongue movement (quantifiable data).
Meets biocompatibility and other medical device norms.
Adapted to the oral environment.
Miniaturized as possible.
Supplier:
User:
SUN CONCEPT