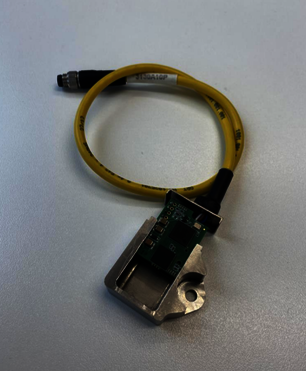 VISEAM
Additive Manufacturing of casing for Vibration Sensor
Context:
Implement a manufacturing scheme based on additive manufacturing to produce casings for vibrations sensors used for predictive maintenance of high value assets and equipment in the offshore and maritime industries.
The challenge:
Manufacture casing for vibration sensor used in Machines Prognostics' health monitoring system, Foresight, by means of powder bed fusion/selective laser melting.
Today the casing is machined (time consuming) and needs redesign for AM.
New design must maintain integrity and stiffness to carry vibrations efficiently.
Supplier: